Unlocked by
[
]
NPCs Involved
[
]
Steps to Completing
[
]
Talk to Brynn in the Magic Laboratory.
Rewards
[
]
Skill
[
]
Items
[
]
Stories Unlocked
[
]
Story Dialogue
[
]
Talk to Tieve at the Inn.
Go talk to Tieve:

Tieve
Hello, <Miri>. I just got back from the temple.
If I knew you were coming back so early, I would've cooked.

Ellis
(You suddenly feel like someone is standing right behind you)
Hello, <Miri>...
D-do you mind if I join the two of you?

Tieve
But of course. Visitors are always welcome. But do you need some help? You look so lost...

Ellis
...It's Gwynn. She's so furious. I can barely stand to face her. But I have nowhere else to go...

Tieve
Hmm. Is Gwynn the blonde woman in the Royal Army?

Tieve
(Tieve laughs lightly.)
I met her earlier. I have a hunch she's not mad at you at all.

Ellis
Do you really think so?

Tieve
Most definitely! Though I think you'd best go find her before she changes her mind.

Ellis
I-I'll go back to her immediately. Thank you, Tieve!
Thank you, <Miri>! See you later!
(Ellis dashes out of the Inn.)

Tieve
I'm sure you're worrying over nothing.

When I was at the temple, a woman soldier approached me to see if I'd seen a cadet named Ellis. She seemed worried about him.

(Tieve suddenly notices your own glum expression.)
Are you all right? You look even worse than that cadet.

(You explain what happened.)
I see. If I may... I want to apologize on behalf of Marrec.
You see, Marrec desperately wanted to join the Royal Army. But he didn't get in.
Now he despises them. Funny, huh?
It's been a few years since Marrec started to hate the Royal Army.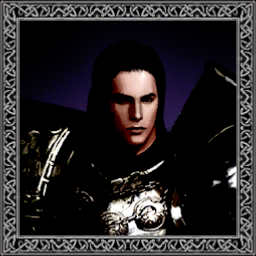 Tieve
<Miri>, you wouldn't know, but we have a childhood friend named Keaghan.
Clodagh, Marrec, Keaghan and I were friends. Marrec and Keaghan wanted to join the Royal Army.
Keaghan was the only one to make it, though. Now he travels between Rocheste and the capital. I hear he's been promoted to captain.

(Tieve sighs.)
And now Marrec's taking his frustrations out on you.
You know what always makes me feel better? A nice cup of tea.
My friend Brynn makes the most refreshing blend. Have you met him yet?

Tieve
He might.
Brynn never leaves the Magic Laboratory. You won't see him if you don't go there yourself.
He might seem cold, but he's actually very kind. He's always there to share a hot cup of tea with me.
He'll share one with you too, <Miri>. Promise.

Tieve
There's nothing to worry about.
I'll even write you a letter if it's awkward.

Oh, there's something Brynn wanted from me.
I'll send it with you, to help break the ice.
Banish worry from your mind. You must try to persevere.
Talk to Brynn at the Magic Laboratory.
Talk to Brynn.

Brynn
You're new here.
Who are you?

(You introduce yourself.)
Ahhh, the new recruit.
What business does a mercenary have here?

Brynn
I see.
Did Tieve send you?
(You hand him Tieve's Letter and he skims it.)

Brynn
I was hoping she would come herself, but I guess she wanted to introduce you.
She wants me to share tea with you for the delivery.
Quite the imposition... But I have learned better than to disappoint Tieve on matters of hospitality. She can be quite... distracting.
((Brynn gets up and brings you a cup of tea.
An appetizing aroma fills the Magic Laboratory.)

Brynn
That is a blend of my own design, carefully tailored through years of experimentation.
It produces a state of mental stimulation without upsetting the body's natural rhythms.

(You take a sip and remark on how good it is.)
Yes. Should my magic ever fail, I shall make an excellent teamaker.

(Brynn looks around, dodging your eye contact.)
I never know what to say in these situations. I prefer to keep the company of books and manuscripts.

(The conversation stalls, as silence fills the room.)

There's Magic Powder in the pouch you've brought.
Do you happen to know what that is?

Brynn
I abhore the ignorant above all others. There is so much to learn, and no excuse not to.
I encourage you to read more than never. It will make you more interesting company.
Here, I will help you along your path to enlightenment. Let me teach you something new.
You learned the skill:
Meditation
.
You've reached Meditation Rank F!
The

Meditation

skill lets you earn AP without going into dungeons.

Brynn
Make sure to train it from time to time. You will find it helpful one day.

Magic Powder is, unsurprisingly, a powder filled with magic. When combined with an elixir, it can...

Brynn
(Brynn eyes you disdainly.)
...You DO know what an elixir is, right?

It's used in strengthening weapons or armors. But it's useless when used alone.
Most commonly, we use it with enchant scrolls to activate their effect.

Rookies like you don't need to worry about such things yet, but you can find magic powder just about anywhere.
Here, take a small sample to... experiment with. I would advise against eating it.
(A man in gray robe emerges from a corner of the Laboratory.)

Brynn
Now then, <Miri>. I need to return to my research. That means you need to leave.
[The battle horn sound plays.]

Brynn
(The muffled crowing of an old horn rings through the air.)
That sounded like the Crimson Blades horn.
Hurry along now. There must be some heroic deed to perform.
You learned the Story:

Strange Movements

.
You completed the Story:

Tieve's Gift

.
Reward: You have received 6600 EXP.