Active: Temporal Shift
MAX RANK:
A
- Stop all enemies within range with a blast of mana.
- Deals huge damage to enemies when they are free to move
again.
- PvP Only: Effective range shortened. Effect delay added.


<Controls>
Required SP: 1000
Put this skill on the Quick Slots and use number keys to
activate, or use [X] key to shift then [Z] to use.
Additional Details
[
]
Arisha-only skill.
Arisha instantly stops time on her target, effectively freezing them in place. She then crushes the mana crystal with her hand, forcing the target to knockdown.
Invincible while using.
Enemies will not take any damage during the time they're frozen by this skill, after that they will take damage from this skill plus all damage deal to them while they're frozen.
It will not freeze enemies if they are doing a special animation such as flying away, teleporting, or tunneling underground.
Other players' Hit Drag is negated on an enemy affected by Temporal Shift.
Other players will see the monochrome effect of this skill.
Skill Preview
[
]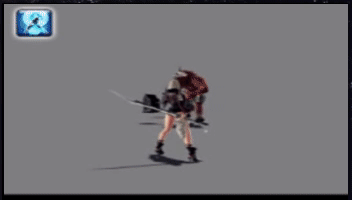 How to Obtain
[
]
Purchased for 26,000 when at least level 52.
Ranks
[
]
Rows in red indicate ranks not currently released.
Rank
AP
Effects
Req. Level
F
0
Increase Your chance of knocking down opponents by 0%.
Increases Damage by 0%.
52
E
90
Increase Your chance of knocking down opponents by 2%.
Increases Damage by 5%.
52
D
180
Increase Your chance of knocking down opponents by 4%.
Increases Damage by 10%.
52
C
300
Increase Your chance of knocking down opponents by 6%.
Increases Damage by 15%.
52
B
420
Increase Your chance of knocking down opponents by 8%.
Increases Damage by 20%.
52
A
540
Increase Your chance of knocking down opponents by 10%.
Increases Damage by 25%.
52
All Classes